Hello! Welcome to this fabulous, June 2016 edition of the CTMH Consultants', Stamp of the Month Bloghop!! Prepare to see some wonderful artwork using "The Long Way Home" stamp set.
You will be looking for links in all the posts which will take you in order through the hop. You may be here now because you were last at
Maureen O Sullivan's
blog. Following me, you will be visiting
Kathy Burrows'
Blog.
I created a card that can have various purposes. It's intended to be masculine and for Father's Day, but easily could be a birthday card.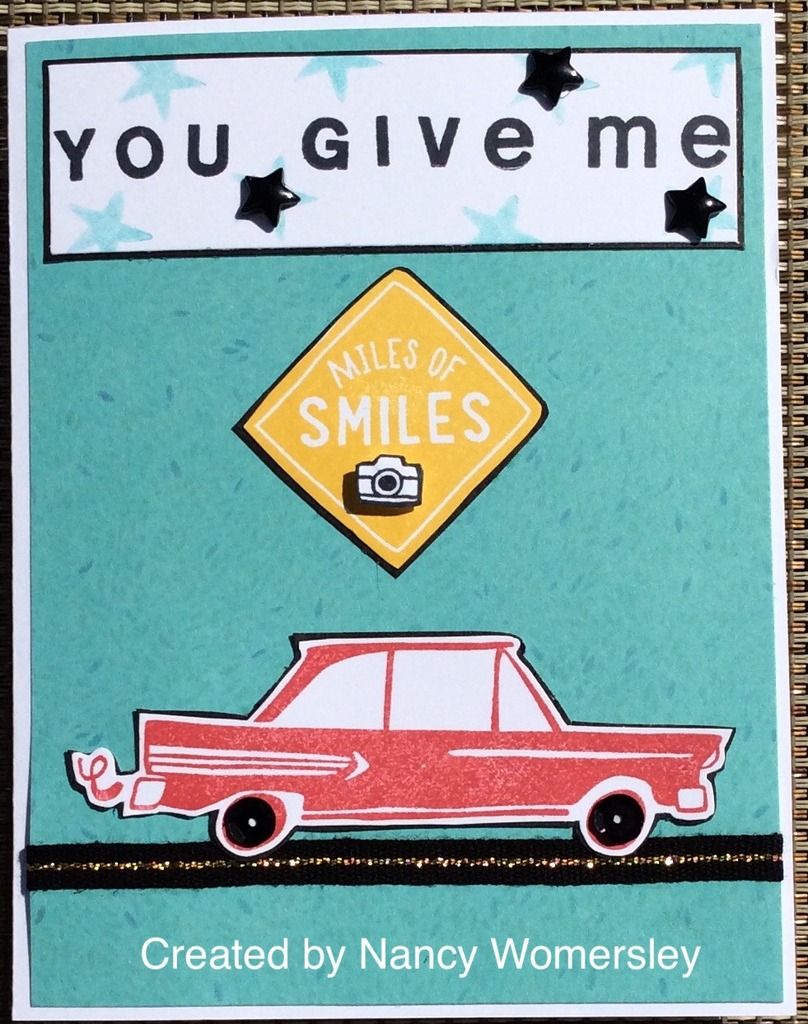 I used the June SOTM, September SOTM, and A Typeface Stamp Set for images. The B&T is from Calypso Paper Packet and there is White Daisy and Black cardstock. Inks used were Pomegranate, Honey, Lagoon, and Black. Accents are Black and Gold Ribbon, Sequins from Calypso Sequins, and retired Black Enamel Stars. It's hard to see that I popped the tiny camera with a small bit of 3D Foam Tape. Otherwise I used our EZ-3L adhesive. The car is not popped; it's just outlined in black cardstock which makes it look 3D.
That's it, pretty simple! Give it a try...
Thanks for stopping by! Nancy